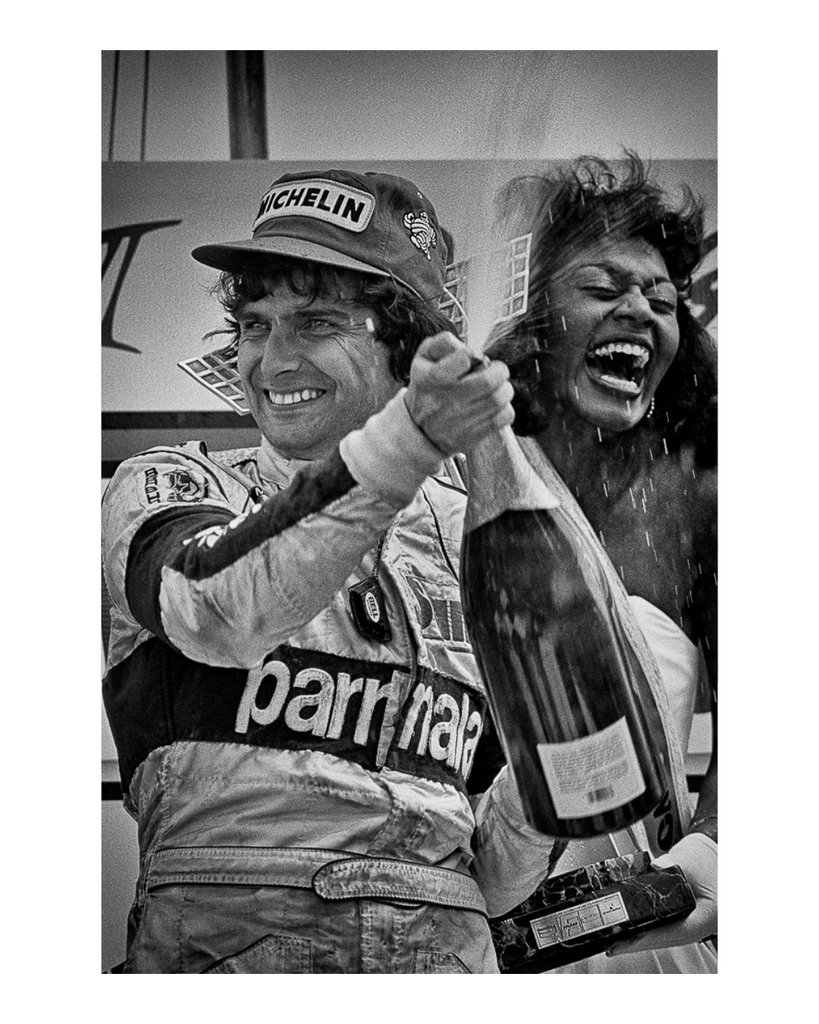 Aggressive
$542.00
Nelson Piquet never hid his ferocity or his single-minded need to win.
Love him or loathe him, he never gave in and won three world drivers championships against the best, regardless of the era; wings, flat bottoms or active suspensions, with Cosworth V8s, and BMW and Honda turbos.
Here Nelson celebrates his 1984 Detroit Grand Prix victory despite having throughly "cooked" his right foot the weekend before as he collected his first win of the season in the Canadian Grand Prix.
His Brabham BMW turbo's unshielded nose radiator heated to the point that Piquet suffered burns on his right foot when pushing the accelerator pedal down. The heat had actually burnt a hole through his boots and he had to be lifted from the cockpit. After medical attention, he limped to the podium barefoot.
His back-to-back wins would be his only victories in his up and very down '84 season. 1985 was even worse.