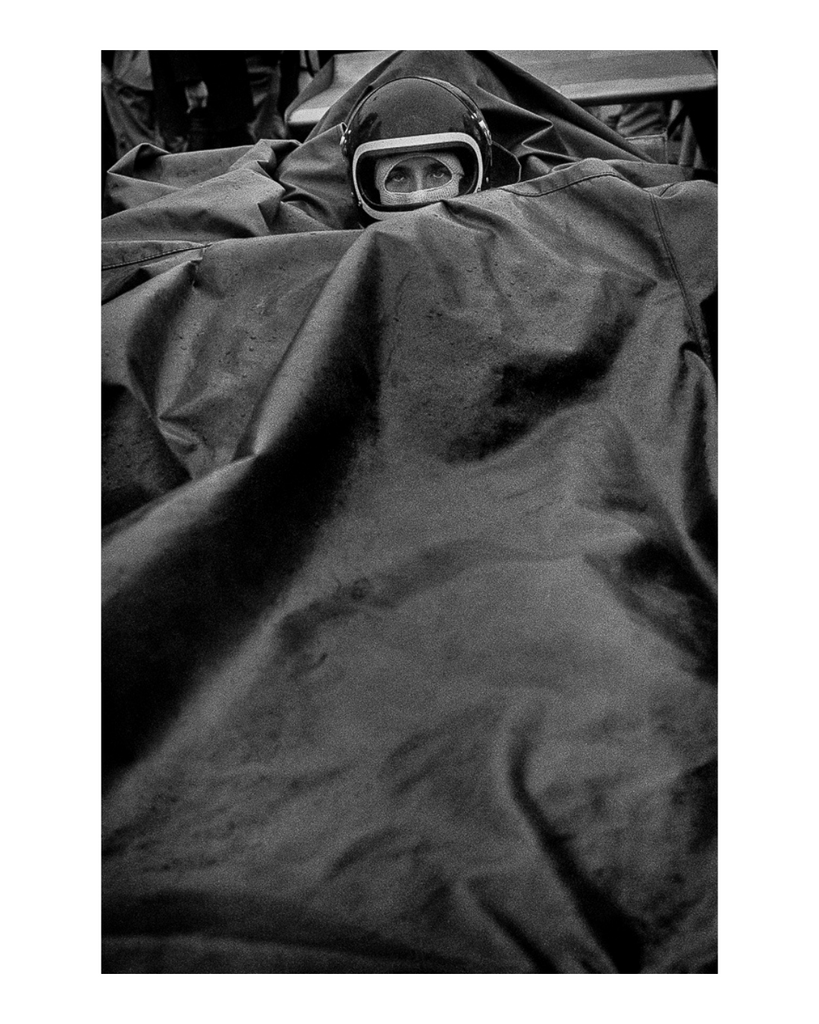 Cool
$542.00
Jacky Ickx stays cool in the pelting rain as his Ferrari 312 B2's engine heat-soaks prior to practice before the 1972 United States Grand Prix.
Known as the "regenmeister", he serenely accepted the fundamental definition of Formula 1 in those days; when the flag dropped, he used his natural driving talent alone, rather than engineering aides, to take on the best drivers in the world under the most difficult conditions over 200 miles of sinuous pavement.
Jacky would achieve eight wins and 25 podium finishes in Formula One.
Following one of the Scuderia's brief drop in form, he left F1 for the challenge of endurance racing. His timing was perfect.
Thanks to his superlative talent and the engineers for Ford, Mirage and Porsche, Jacky won the 24 Hours of Le Mans six times.