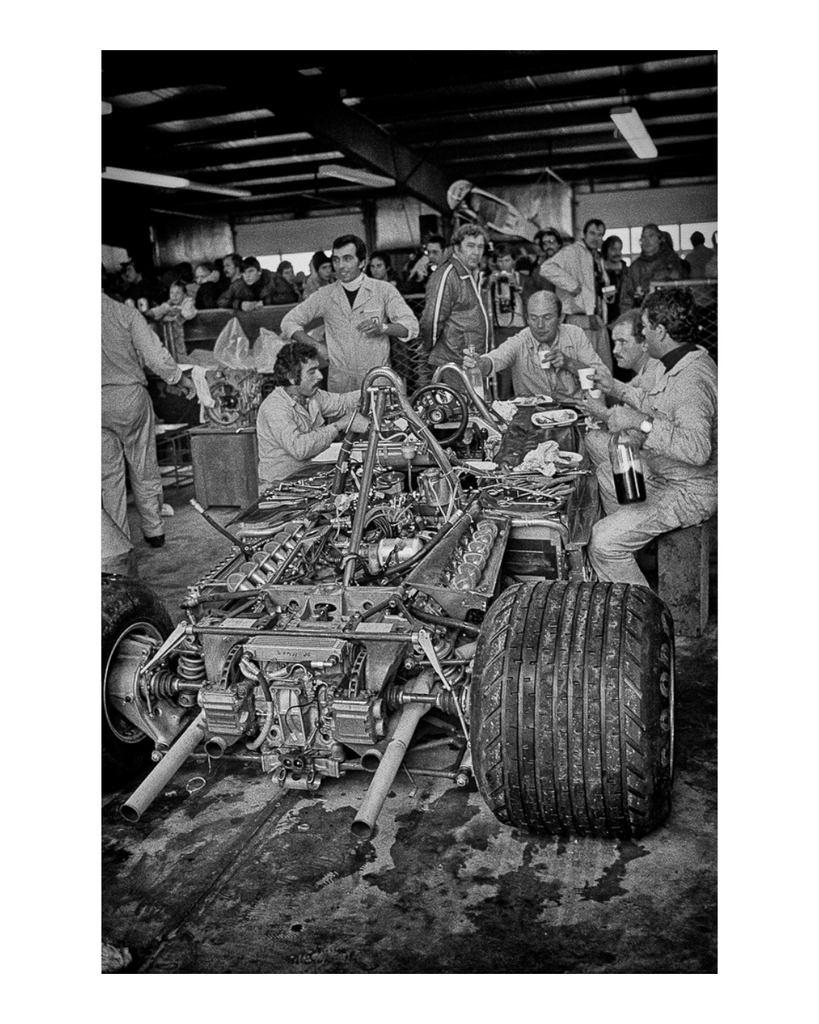 Dinner
$542.00
The flanks of the Ferrari 312T2 serve as a table for the Scuderia Ferrari mechanics' traditional pasta and Lambrusco dinner as they pause to eat during a long-night's preparation of the car for the 1977 United States Grand Prix.
Unlike F1's modern era of specialists and huge staffs, these men comprised the entire mechanical staff – they, as most teams of the day, built the cars and serviced them for each event.
They traveled as one, spending more time together than with their families.
This was their sacred time to bond and to share a tradition; breaking bread and launching into song over their racing car before the next day's World Championship battle.