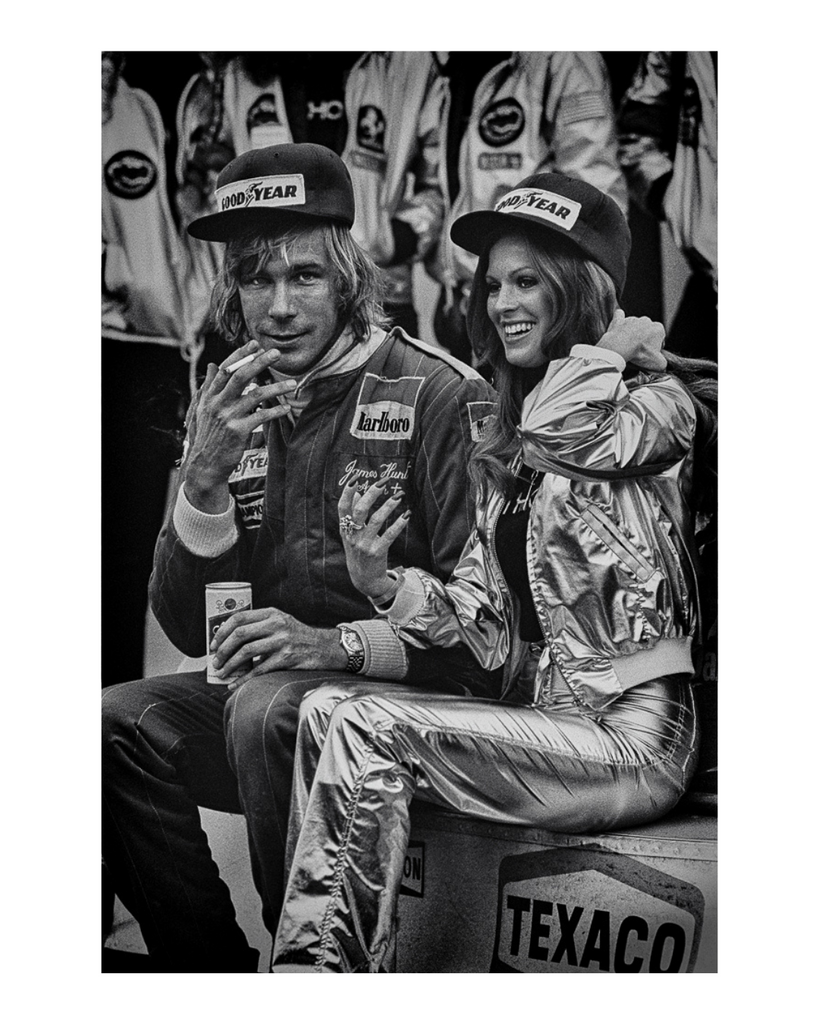 Metaphor
$542.00
James Hunt relaxes with a cigarette and a cold Shlitz beer after winning the 1977 United States Grand Prix at Watkins Glen for McLaren.
Who could be a better metaphor of all that has changed, from the "romantic" era of the '70s to the image Formula 1 presents today than James Hunt?
His was a soul that thrived on the romance of the desperate fight; that sought the challenge of the fleeting moment.
James lived life in a 65-second minute; devouring as much stimulation as possible, for tomorrow was never a certainty.
His McLaren team would use his need for an on-the-limit life to their advantage. Alistar Caldwell would joke about holding him in the pits, stoking his emotions on purpose until just before the end of a session so James' aggression level would be off the scale.
Then, once on track, the team would watch as James would set a pole-winning time on his first flying lap.