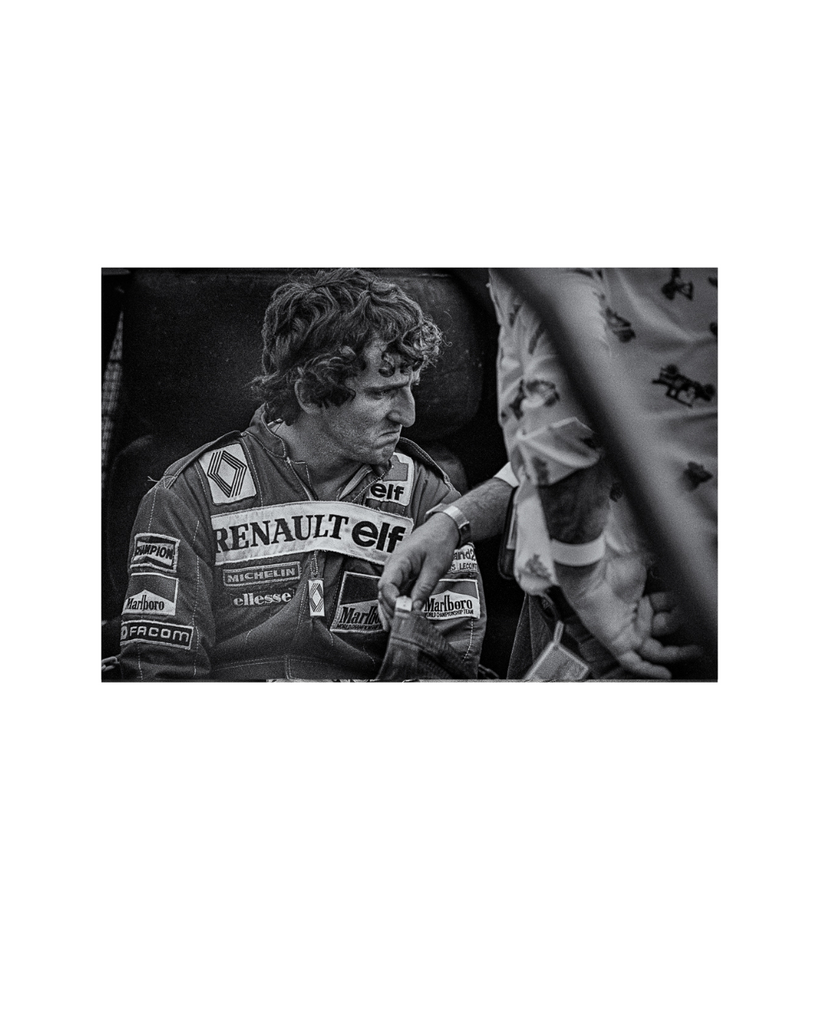 Realisation
$542.00
Alain Prost laments another win that slipped from his grasp – his RE30 has finished unclassified after leading the 1982 Detroit Grand Prix twice – first from pole at the start and then following the restart.
The pressure put on him by Renault to become the first French Formula One World Champion was continuous and he tried everything to avoid hurting his car, yet the team would do little to eliminate his car's weak points.
He had already won twice that season, but here, the horrible surface of Detroit's cratered track slowly tore his car apart. Prost continued to report clear recounts of his car's weaknesses, but little was done to prevent failures.
Alain's face shows the painful realisation that his RE30's fragility would remove him from that season's fight for the championship -and he was correct – he wouldn't win another Grand Prix the rest of the season.
He never gave up and his quiet, but fierce determination eventually brought him 51 victories and three World Driving Championships with McLaren between 1985 and 1989, with a fourth at Williams in 1993