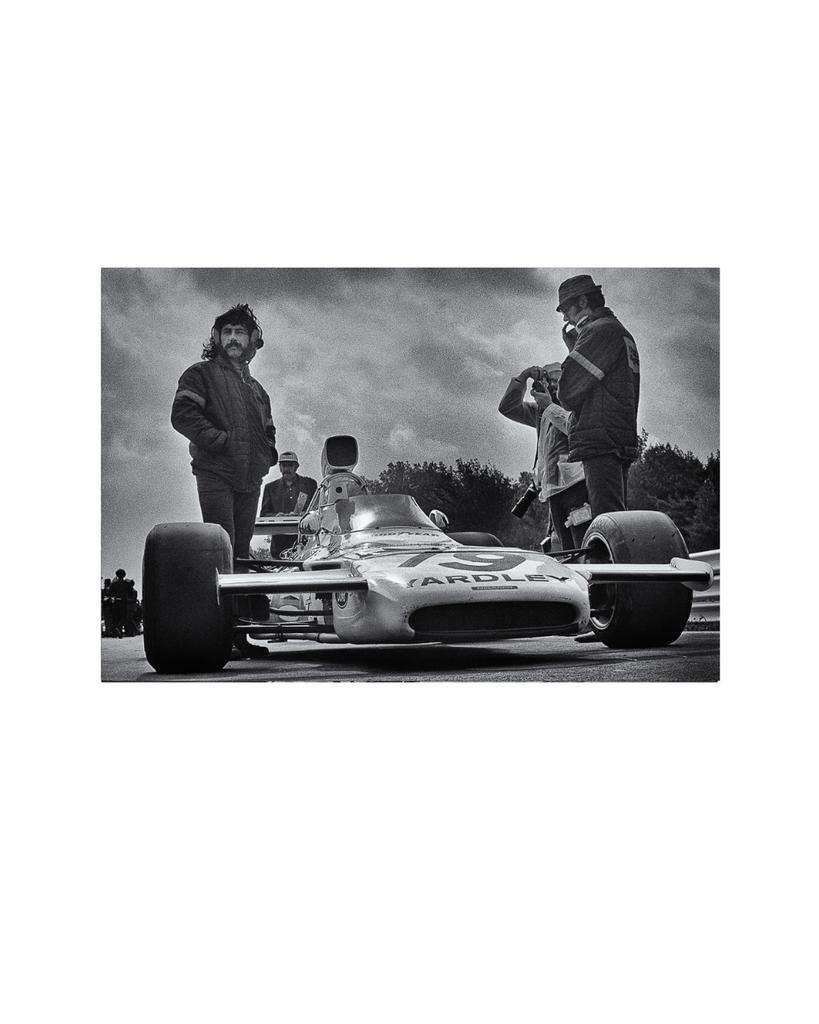 Simple and Profound
$542.00
The way it was 1972. 
Barry Sullivan and Peter Davis standing guard over Denny Hulme's race-ready Yardley Team McLaren-Ford M19c, slotted into its second-place starting spot. 


One lone crew chief. One assistant engineer. 
One photographer. One journalist. 
...and me.


I can remember everything from this moment; the cold tarmac pressing against my face as I lay flat on the pavement, the smell of ground-in oil on the tarmac surface - squinting through the viewfinder and asking Barry not to move since that might cause him to blur - and the gravitas of total stillness before the engine was started for warm-up and no one with a phone camera standing in front of my lens.
Forty-six years ago, waiting on the starting grid for the 1972 United States Grand Prix, no one could have dreamed of the changes that would occur to this team, to this sport, and to the drivers and their machines by the end of that decade; not to mention the worldwide business and marketing spectacle of Formula 1 today. 


Nothing could ever be both this simple and this profound again.