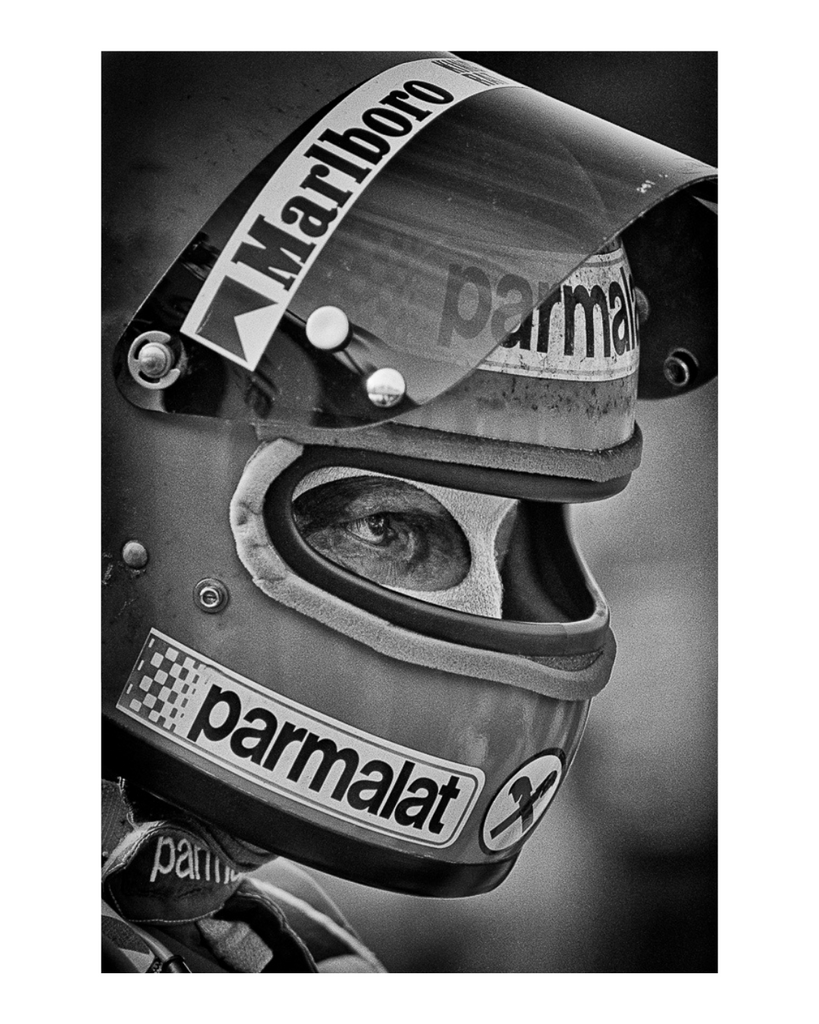 Authentic
$395.00
Niki Lauda remains our touchstone to the Golden Age of Formula One we'll never witness again. 
His life was a series of memorable challenges -from a rookie going nowhere to three-time World Champion; a genius of his craft suddenly fighting tenaciously for his life; to finally, a man who bet everything he had to prove he was the best and won. 
His tenacity remained limitless to his last breath.
Going forward from meeting him as a young rookie driving for March, I first experienced Formula One through his impressions. 
As the years advanced, Niki's spirit pushed me to preserve lasting photographic images of him and his challengers in all their humanity and complexity during those quiet moments of waiting… who, surrounded by their "brothers," fought for the adulation and the immortality of being called World Champion.