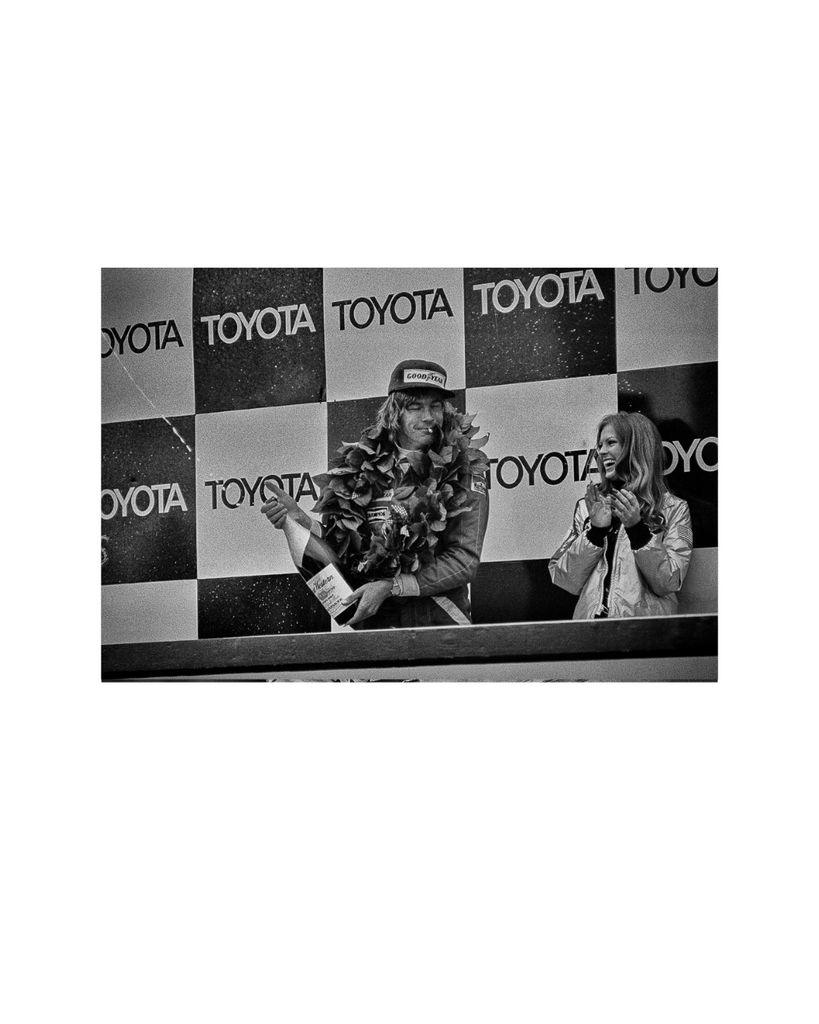 Charismatic
$395.00
England's 1976 World Champion James Hunt, a cigarette dangling from his mouth and Penthouse Pet by his side, sprays the champagne after winning the 1977 United States Grand Prix at Watkins Glen.
Hunt was one of the most complicated, charismatic and controversial individuals ever to compete in Formula One.
James loved projecting his dashing '70s playboy image to the hilt and backed it up with outrageous statements, never-give-up speed on-track, and an indulgent, full life off-track.
This image represents the romantic, spontaneous and not-so-politically correct Formula One age that will never be seen again.