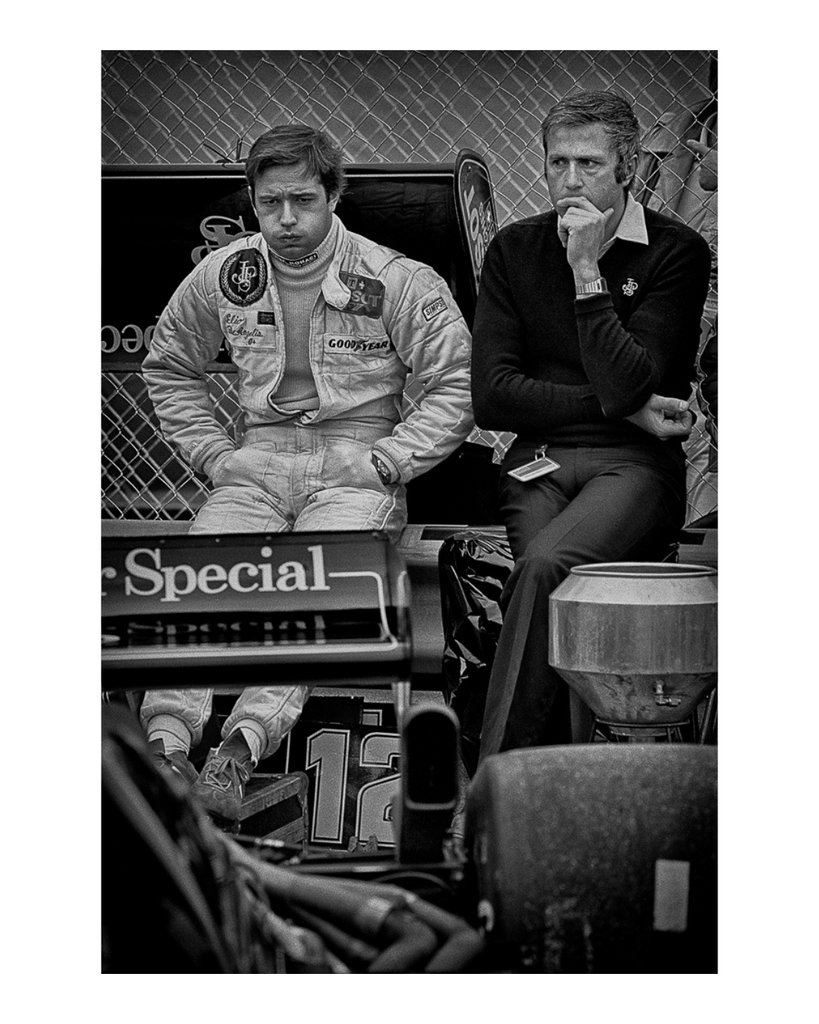 Interminable
$395.00
By 1983, Formula One had been radically transformed by ground effects, carbon fiber, turbocharging and electronic engine management.
As Team Lotus driver Elio de Angelis experienced here at the Detroit Grand Prix with his John Player Special Lotus 93T, the sheer number of interrelated problems created by these systems made the diagnosis of his car's poor performance at times impossible.
During the 1983 season, de Angelis experienced 12 retirements out of 15 Grand Prix. Despite his positive mindset and cool personality, sometimes Elio found the frustration and disappointment hard to hide.
The Lotus turnaround arrived in the 1984 season, giving the talented de Angelis consistent points and third in the World Driver's Championship standings.