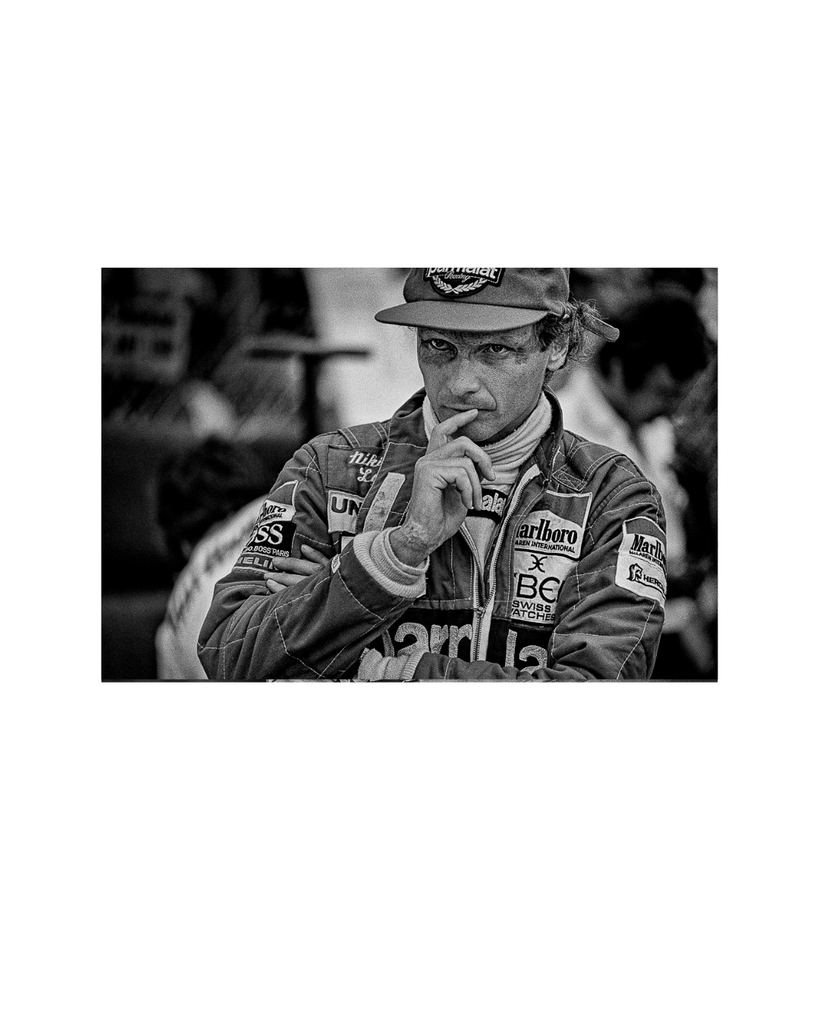 Stare
$395.00
Niki Lauda came out of retirement for the 1982 F1 season to race for Marlboro McLaren, because he knew he still had the ability to win.
It didn't take him long, winning Long Beach that year, and his third World Formula One Driver's championship in 1984.
Here, he is the consummate racing driver, presenting his classic Lauda pre-race stare as he mentally revises his attack plan before the 1982 Detroit Grand Prix.
Michelin had just advised him and teammate John Watson to change compounds, guaranteeing them dramatically improved grip. They received more than that…Watson would go on to win; Lauda would run as high as third before an accident took him out.
From that second Niki received Michelin's information, he never had any doubt he would prevail, much like he dealt with his Nurburgring burns, his return at Monza and his contractual discussions with one Bernie Eccleston.
We'll never see his likes again.